The next week promises to be an exhilarating one for the Philadelphia Union.
Not only will the Union have a chance to make a playoff push, they'll be competing in the semifinals of the U.S. Open Cup.
First up is a match against the Montreal Impact Saturday night at PPL Park.
Philadelphia (5-8-9, 24 points) is three points out of the fifth and final playoff spot in the Eastern Conference. Meanwhile, Montreal sits in last place in the East at 3-13-5.
But the Impact have played very well against the Union in the past.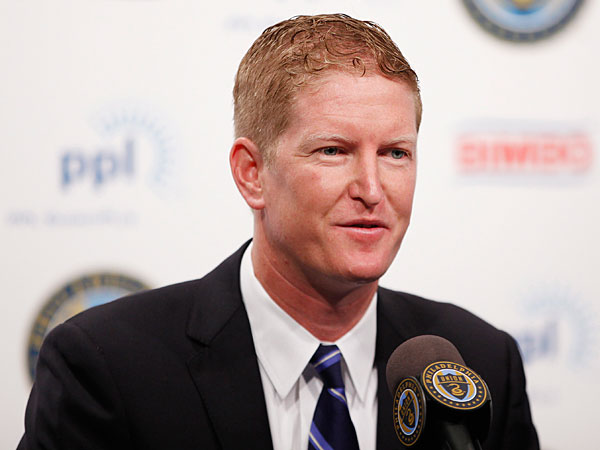 "We're not going to take them lightly," Union interim manager Jim Curtin said. "We know that there's no easy game in MLS. They have some dangerous attacking pieces. They have some guys that can score goals, so we have to shut them down and obviously, homefield advantage will be big. Our schedule … we've been through a lot of the hard part. We have 12 games left, eight at home. That's very favorable. It's basically in our hands -- whether we make the playoffs or not. We'll have no one to answer to but ourselves. Handle your business at home, eight games here and steal one on the road or so and you're in a really good spot."
Following the match against the Impact, the Union must travel to the Dallas area for a U.S. Open Cup semifinal battle at FC Dallas on Tuesday night.
Since they're one of four clubs remaining, it's all about trying to secure a trophy.
"It's a tricky one (with the lineup), but I'm not resting guys," Curtin said. "I don't think we're in a position to rest anyone. We're trying to win every game and that's how we're taking it. We'll put our best team out on Saturday, we'll recover quickly, we'll put our best team out on Tuesday and we'll recover quickly and we'll recover on Friday. It's a (tough) schedule, I'm not going to sugarcoat that. But it's what we have to do. Every other team deals with it at certain points of the year. It's happened multiple times now and it's kind of a tough thing when you advance in the Open Cup, you get stuck with these midweek games."
CLICK for the complete remaing Union schedule: Schedule
After the FC Dallas match, the Union will have little time to prepare for the Houston Dynamo on Aug. 15.
The schedule is set and the Union will be fully prepared in every way.
"There's no easy times at this point of the year," Curtin said. "Everyone has little injuries, no excuses, we'll have to go on the road in those two games after we hopefully can take care of business at home. You go on the road to arguably the two worst temperature places to play in the league in Dallas and Houston. It'll be heavy legs but we have a deep team now. If you looked at our bench in the last game, you looked down and there's tons of guys with a lot of experience."
What do you make of the tough schedule ahead for the Union? Leave you comment below.
Contact Union writer Andy Jasner at andy.jasner@yahoo.com