In almost every profession competition between employees can be a valuable asset.
While this competition is "friendly" it is certainly not taken lightly, and nobody likes to lose. Companies want to put the best possible employees out there to represent them, and the Union are no different.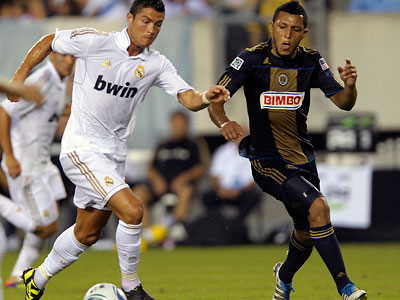 Which makes the addition of Carlos Valdes that much more important.
If there is one thing the Union have a lot of it's defenders. There's the core group of Gaddis, Fabinho, and Williams and then players like Edu, White and Okugo have filled in at times. What Valdes brings is a sense of stability to this group, and more importantly adds to the competition.
Manager Jim Curtin appreciates this new state of society within the club because it's what brings the most out of his players.
"I've worked with Carlos before during my time at the Academy and I have a lot of respect for him as a player. He's a top center back in our league and has experience overseas and now with the World Cup he's played at the highest level. He can bring that experience to some of our young guys and push them even more, it creates competition at every spot because Carlos is a starter for the Philadelphia Union. So maybe a guy like Mo slides in the already crowded midfield where we have a lot of talent and depth, maybe Mo plays next to Carlos, we will decide that game by game. You can see at training it's competitive as can be in a good way, they're getting after it and pushing for spots, Carlos just increases the talent on our team" said Curtin.
It's clear that going forward Carlos Valdes will be a figure in the starting lineup as long as he is fit, and he should be.
The experience he brings is undeniable; he just spent the last month of his soccer career playing against the top talent in the world at the World Cup and saw his team advance deep into the tournament.
So, where does the Union backline go from here?
Let's start with the sure thing for Saturday: Ray Gaddis. Mo Edu would certainly be included here if it wasn't for what Curtin hinted at during the Valdes introductory press conference. The fact that Mo is a natural holding center midfielder and has effectively been playing out of position for the past month and half means that the addition of Valdes could spell the end of Mo at centerback.
Sheanon Williams and Ethan White find themselves in precarious positions because of the guarantee that Valdes will play centerback which has been where both players have seen action during the season. It is possible that Williams will lineup as an outside back opposite from Gaddis, a position that he played well in against Sporting KC. This would make life for Fabinho and the newly-fit Austin Berry a little more hectic. Amobi Okugo also factors into this mix because his natural position is on the defensive line, preferably at centerback. Amobi has been performing well this season, but has seen more time in the center of midfield than in the back.
What also makes this situation all the more deluded is the health of Chaco Maidana. If Maidana still is not fit then the center midfield positions will have to again be platooned by whoever is available. There is the slim chance that Valdes will also be held out of Saturday's contest because he only arrived to the team, and the States a few days ago, so it's hard to say we will 100% see him come Saturday.
Is there a possibility that Curtin could hold Edu out of the Montreal game to rest him after a busy All-Star week, and a pivotal Open Cup game on Tuesday? Maybe.
It's clear how endless the debate can be, but who wins the compeitions in practice will ultimately determine who sees their name in the starting line up on game days.
Purchase tickets for Saturday's game v. Montreal here: Union Tix
It's this type of environment that brings the best out of players, none of these guys want to be on the bench as they all are itching to hear the Sons of Ben echo their name on a warm PPL evening.
What it comes down to is that you have a ton of players competing for a few number of spots, which means you can be sure practices will feel a lot like games for the foreseeable future, and that's just how Curtin wants it to be.
Possible Lineups for Saturday (up for serious debate)?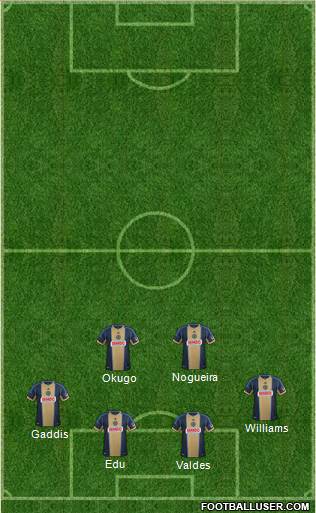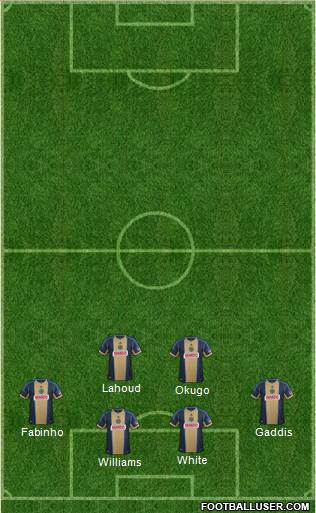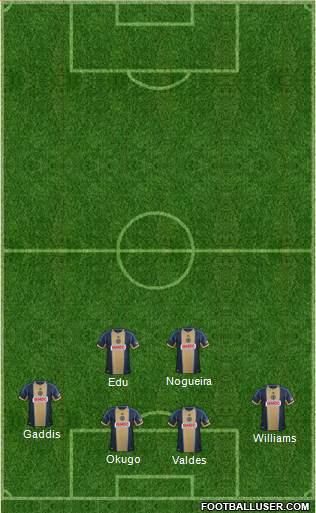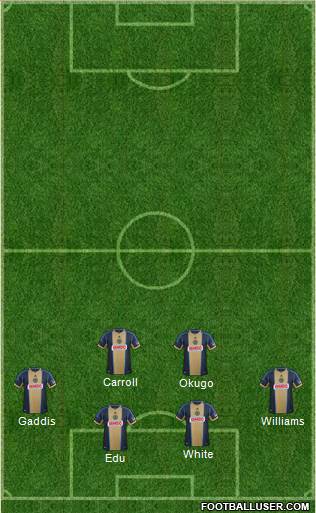 What do you think the Union backline will look like on Saturday? Leave your comment below.
Contact Union writer Doug Ammon at dammon@philadelphiaunion.com